---
Graphic Design
---
Motivational Artwork
Reed Visual was tasked with designing a series of motivational posters (approx. 3' x 2') celebrating the huge scope of American economic entrepeneurship, a small selection of which is shown below. The project began with hand-created pieces which were then digitized and finally turned into large wall posters to be displayed on location. The retro, quasi-1920s style was an intentional choice made at the outset as it was felt that it mirrored the mindset of an era which defined itself by its entrepeneurship. We're proud to say the series went on to win several prestigious advertising art awards.

---
Sports Marketing Promotional Design
Reed Visual had the honor of being selected to design a number of promotional pieces for NASCAR's popular and successful #97 Kurt Busch Team. The pieces were displayed on scoreboards and scrolling banners during races throughout the NASCAR circuit. We feel safe to say that qualifies as a big win!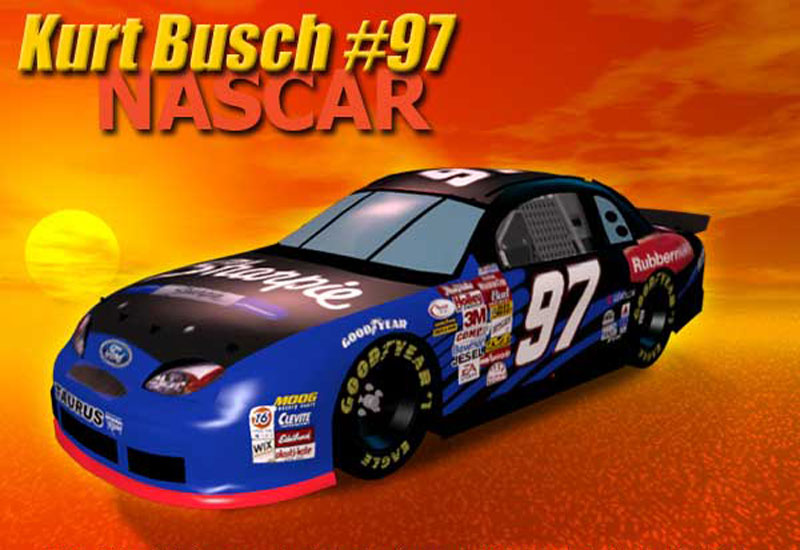 ---
Industrial Conceptual Graphics
Reed Visual took on the challenge of developing conceptual graphics to illustrate the incredibly broad and complex scope of the role plastics play in the modern world for display decoration purposes at a recent industry convention. Using a fluid mixture of color, symbolic imagery, and spatial depth we're proud to report that we delivered the goods that the event sponsors wanted.